Colon Cleanser
PROBIOTICS + DIGESTIVE HERBAL BLEND = A CLEAN START
Highlights
Assists in the relief of occasional constipation*
Supports healthy bowel function and elimination*
Helps relieve mild intestinal discomfort and mild digestive discomfort*
Supports intestinal health and gut microflora balance*
Supports immune function*
Helps aid digestion*
Free Shipping On Orders Over $80
60-Day Money Back Guarantee
Made in the USA from U.S. and Imported Ingredients
FSA/HSA Eligible
Get your probiotic journey off to a clean start with our Colon Cleanser, which contains plant barks and roots and probiotics, giving your colon an herbal cleanse, allowing your system to start your optimal digestive journey.*

The carefully selected ingredients found in BIOHM's Colon Cleanser provide the following benefits:

• Assists in the relief of occasional constipation*
• Supports healthy bowel function and elimination*
• Helps relieve mild intestinal discomfort*
• Helps relieve mild digestive discomfort*
• Supports intestinal health and gut microflora balance*
• Supports immune function*
• Helps aid digestion*
• Restores colonic microbiota balance*
PROBIOTICS + DIGESTIVE HERBAL BLEND = A CLEAN START
Take 2 capsules, once per day with a full 8-ounce glass of water.
WARNING: Consuming this product can expose you to chemicals including lead, which is known to the State of California to cause cancer and birth defects or other reproductive harm.  For more information go to www.P65Warnings.ca.gov/food.
Quality Ingredients
Painstakingly formulated with you in mind.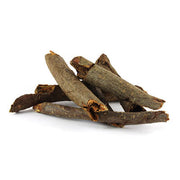 Cascara Sagrada Bark
A natural, gentle way to get your bowels moving, for occasional constipation, Cascara Sagrada can offer some genuine natural relief.*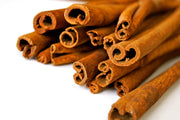 Cassia Cinnamon Bark
Helps to improve digestion and gives relief for occasional indigestion or gas by increasing the secretion of digestive fluids.* This not only helps your body digest food, but also to absorb the nutrients from the food you are eating.* The better your body digests food, the less chance you will suffer from occasional gas and bloating.*
Rhubarb Root
A vegetable that contains astringent principles, which makes an effective tonic for your digestive system. It's great for helping with mild intestinal discomfort, improving bowel movements, and may ease occasional constipation too.*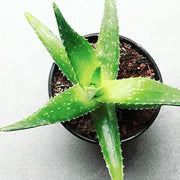 Aloe Vera Leaf
Contains polysaccharides and constituents that help support digestive function and bowel regularity.*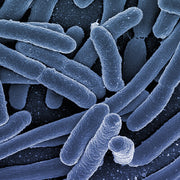 BIOHM Probiotics
For beneficial probiotics bacteria, fungi and enzymes for a healthy gut microbiome and immune support.*
All
Colon Cleanser Ingredients: Cascara Sagrada (bark), Cassia Cinnamon (bark), Rhubarb (root), Aloe Vera (leaf), BIOHM Probiotic Blend (L. rhamnosus, L. acidophilus, S. boulardii, B. breve, Amylase), Vegetable Cellulose Capsule, Magnesium Stearate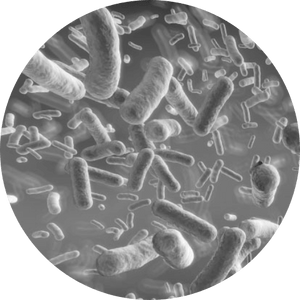 Benefits of BIOHM Colon Cleanser
Unlike ordinary colon cleansers, BIOHM's Colon Cleanses has a unique formulation of plant barks and roots, plus probiotics that allow you to start seeding your gut with the good guys from the start. Helps gently flush out toxins that accumulate in your gut and intestines.*
Herbal Cleanse
Our unique formulation of probiotics & a digestive herbal blend allows you to start seeding your gut with the good guys from the start.
Overall Gut Health
The gut is the epicenter of your overall health & wellness. Kicking off your gut health journey with a clean start means even better results to support total gut balance.
The Colon Cleanse is for short term use only; do not take continuously for more than 2 weeks and do not exceed recommended dose (2 capsules, per day).
We suggest first using the Colon Cleanser for 7 days and then starting the prebiotic and probiotic together.
No. At BIOHM, we've painstakingly formulated our products from the ground up to ensure they only contain the best ingredients available and do not include anything else, period.

BIOHM's capsules are 100% vegetarian and are manufactured in the United States at an FDA-audited facility.