Immunity Nourish Regimen
BIOHM Immunity Probiotic: PROBIOTICS + VITAMIN C + VITAMIN D3 + ZINC = OPTIMAL IMMUNITY SUPPORT

BIOHM Prebiotic Boost: INULINS + XOS + APPLE PECTIN = OPTIMAL FIBERS FOR PROBIOTIC ENVIRONMENT
CYBER MONDAY IS ON!
35% off with code CMONDAY at checkout!
Free Shipping On Orders Over $80
60-Day Money Back Guarantee
Made in the USA from U.S. and Imported Ingredients
FSA/HSA Eligible
BIOHM's Immunity Probiotic has combined essential antioxidants and ingredients to help support a healthy immune system.* The proven powers of the individual ingredients have been put together in a simple two capsule dose for you to get everything you need to support your body's natural defenses in one product.*

BIOHM Prebiotic Boost: Support your gut's probiotic environment by creating an ideal feeding ground for probiotic organisms.* Prebiotics serve as food for friendly bacteria and other beneficial organisms in the gut. The benefits of prebiotics have links to the benefits of probiotics.

Prebiotics may support a healthy gut, offering better digestive health, and other health benefits.* Having a balanced amount of both prebiotics and probiotics can help ensure that you have the right balance of these bacteria to keep your gut microbiota healthy.*


BIOHM Immunity Probiotic: PROBIOTICS + VITAMIN C + VITAMIN D3 + ZINC = OPTIMAL IMMUNITY SUPPORT

BIOHM's Immunity Probiotic helps optimize your body by supporting your body's defense system.* This product combines BIOHM FX Probiotics with the proven immune boosting powers of Vitamins C & D3, as well as zinc, for optimal immune support.

The carefully selected natural ingredients found in BIOHM's Immunity Probiotic provide the following benefits:

• Optimal immunity support*
• Support immune health*
• Supports bone, teeth & muscle health*
• Packed with Vitamin C, D3 & Zinc
• Vitamin C – 500mg - A potent antioxidant that helps reduce inflammation and promote immune health.*
• Vitamin D – 5000IU - The "sunshine vitamin" that is key to strong bones & immune health*
• Zinc – 50mg – Support for the body's natural immune defenses.*


BIOHM Prebiotic Boost: INULINS + XOS + APPLE PECTIN = OPTIMAL FIBERS FOR PROBIOTIC ENVIRONMENT
BIOHM Immunity Probiotic: Take two (2) capsules per day. Best taken with a meal.

BIOHM Prebiotic Boost: Take two (2) capsules per day. Best taken with a meal.
Quality Ingredients
Painstakingly formulated with you in mind.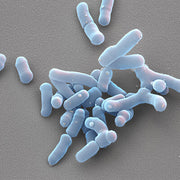 B. breve
A beneficial bacteria in a healthy human gut microbiome that produces short-chain fatty acids (SCFAs) that support mucosal health and gut balance.*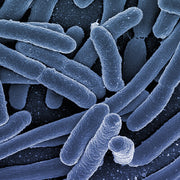 L. acidophilus
A type of bacteria found in a healthy gut microbiome and produces lactic acid to help keep the gut pH acidic and fight pathogenic growth.*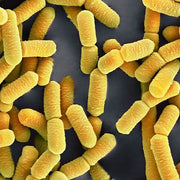 L. rhamnosus
A beneficial bacteria in a healthy gut microbiome that helps maintain balance and prevent pathogenic growth.*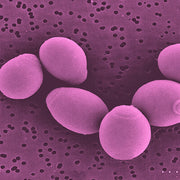 S. boulardii
A beneficial species of fungi (yeast) shown to help maintain fungal balance and an overall healthy microbiome.*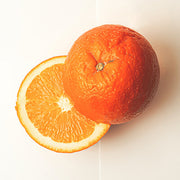 Vitamin C
A potent antioxidant that helps reduce inflammation and promote immune health.*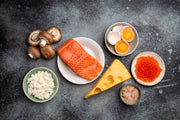 Vitamin D
The "sunshine vitamin" that is key to strong bones & immune health.* Zinc
Support for the body's natural immune defenses.*
Amylase
An enzyme present in saliva to help breakdown starch into sugars and also shown to help disrupt biofilms in the GI tract.*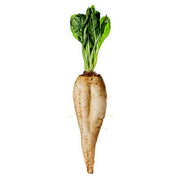 Inulin
Inulin (Chicory Root) - Fresh chicory root is a good source of inulin. Inulin is a type of fiber known as a fructan or fructooligosaccharide, a carbohydrate made from a short chain of fructose molecules that your body doesn't digest. You already may be familiar with Inulin as Inulin is also the added-fiber of choice for high fiber bars, energy bars, cereals, breads, granolas – especially low-carb ones. Inulin is also known as a "prebiotic" fiber based on the fact that it's highly fermentable by the friendly bacteria in our guts. Prebiotics are, in essence, like food for "probiotics;" or, a source of nutrition for gut bacteria that helps nourish them and enable them to thrive.*

Inulin (Agave) - The Blue Agave plant is a succulent plant belonging to the Lily family. Another very good source of Inulin. Agave inulin is a nutritious prebiotic fiber and also a highly soluble non-nutritive sweetener that can be used to replace sugar in many foods and beverages. Agave inulin is known for its potential intestinal health and blood sugar benefits, among others.*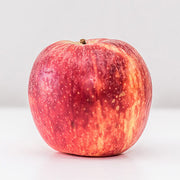 Apple Pectin
Pectin is a prebiotic fiber found in the cell walls of plants including apples and citrus fruits. Apple pectin promotes a healthy gut by binding substances in the intestine and adds bulk to the stools.*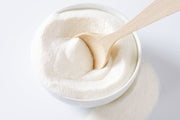 Xylooligosaccharide (PreticX® 95)
A new prebiotic XOS (xylooligosaccharide) that is Non-GMO project verified and helps to maintain healthy flora balance, nourishes the intestinal lining, and supports regularity without additional bloating or flatulence.*
All
BIOHM Immunity Probiotic Ingredients:

Vitamin C, Vitamin D3, Zinc

Probiotic Ingredients: B. breve 19bx, S. boulardii 16mxg, L. acidophilus 16axg, L. rhamnosus 18fx, Amylase

Other Ingredients: Vegetable cellulose (capsule), Microcrystalline cellulose, Ground rice hulls

BIOHM Prebiotic Boost Ingredients: Inulin (Chicory), Inulin (Organic Agave), Xylooligosaccharides (PreticX 95P), Apple Pectin (Powder), Hypromellose (capsule), Microcrystalline cellulose, Organic rice hull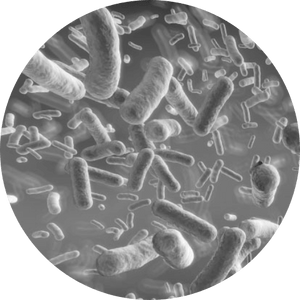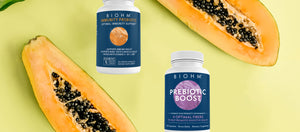 Benefits of BIOHM Probiotics
Unparalleled innovation requires unparalleled expertise. BIOHM has been thoroughly tested by independent experts at Case Western Reserve University School of Medicine, one of the leading medical research institutions in the United States. Our products are scientifically proven to*:
Digestive Plaque
You know plaque builds up on your teeth; but did you know that plaque also builds up in your gut? BIOHM is the first probiotic proven to help break down Digestive Plaque, allowing it to support the balance your gut's bacteria and fungi.
Bacteria & Fungi
Your gut contains both bacteria & fungi. However, ordinary probiotics only address bacteria, ignoring fungi's critical role in digestion. By combining good bacteria + good fungi + digestive enzymes, BIOHM helps maintain total gut balance.
Overall Health
The gut is the epicenter of your overall health & wellness. Through in-depth Gut Tests, personalized recommendations and revolutionary products, BIOHM offers a comprehensive approach to help you BALANCE YOUR GUT.
Vitamin D is the sunshine vitamin. It not only helps your immune system, but it also provides benefits to your skin, bones and teeth. Vitamin D is also shown to be a mood booster.*
The probiotic strains included within our powdered formula have proven survival in stomach acid in order to make it into the digestive tract. The probiotic strains have actually proven to survive with or without food, although the survival rate is better when taken with food. Please feel free to check out the published paper from a study we conducted below: https://www.longdom.org/open-access/biohm-probiotics-retain-viability-in-low-ph-environments-simulating-the-digestive-environment-44220.html
Up until about a decade ago, the scientific community studied microorganisms (like bacteria and fungi) as being completely independent of each other, and mostly from the perspective that they negatively impacted our health and wellness.

In the last few years, researchers have come to realize that microorganisms can play an extremely positive role in health and wellness, hence the emergence of probiotics.

However, one of the most important discoveries has been the relationship between bacteria and fungi in our bodies. Specifically, scientists have found that when one is impacted, it has an effect on the other. This indicates that there is a strong symbiotic relationship between bacteria and fungi, and that they essentially keep each other in check.

The understanding of bacteria and fungi's relationship took a giant step forward, when Dr. Ghannoum's research unearthed the fact that bacteria and fungi actually work together to protect each other, through forming digestive plaque.

THE RESULT? In order to support overall digestive health, we now understand that you have to address both bacteria and fungi.
Our prebiotic and probiotic supplements work best together. The prebiotic nourishes your gut, while our probiotic sustains it, so your gut stays optimized.
Yes. Ingredients are evenly split between capsules so you will receive half the label dosage if only one capsule is taken.
Absolutely! This nourish regimen of probiotic and prebiotic supplements are designed to work best when taken together, but you can certainly take them separately depending on your needs.
Yes, unless you are getting the recommended 28 grams of daily fiber, we recommend taking our Prebiotics with products that contain probiotics like BIOHM Immunity Probiotic for instance. Prebiotics are indigestible fibers that provide fuel and act as a fuel to promote the growth of the good bacteria in our gut. Simply stated, they're the food that the probiotics need in order to re-populate.
Prebiotics are shown to improve stool frequency and consistency, and when combined with probiotics, may provide even more benefits for regularity of bowel movements.*
BIOHM Prebiotics does contain 4 prebiotic types. Getting a wide range of prebiotics either through your diet or in a supplement such as this is ideal because the different types of probiotics each have their preferred prebiotics that they like to feed on.
No. At BIOHM, we've painstakingly formulated our probiotics from the ground up to ensure they only contain the best strains of cultures, enzymes and ingredients available and do not include anything else, period.

BIOHM's capsules are 100% vegetarian and are manufactured in the United States at an FDA-audited facility.