BIOHM Blog
Thoughts and advice for living a happy, healthy life.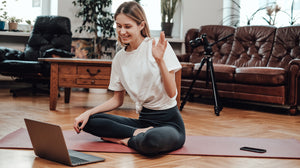 Featured Article
BIOHM's Wellness Program: Everything You Need to Know
A customized nutrition program is a set of recommendations, protocols and strategies that are individualized just for a specific person. Usually these recommendations/protocols are based on test results to help...
Kiwi Celery Shots

Want to switch up your usual green shots? Try these Kiwi Celery Shots. Not only will you enjoy the taste, but you will also enjoy the gut health benefits from...

Nutritious Goodness for Healthy Growth and a Healthy Kid

BIOHM Super Kids Probiotic Supplement: Full of Nutritious Goodness for Healthy Growth and a Healthy Kid Super Kids is a one-of-a-kind product made to help give your children a boost...
Barbacoa Bowl with Cauliflower Rice

Healthy twist for lunch! Barbacoa bowls with cauliflower rice are filling and delicious (plus who doesn't love an excuse for avocado in any meal)! Ingredients: Makes 2 Bowls 1 ½...

Why Might a Targeted Women's Probiotic Be Right For You?

Women have specific challenges that a typical probiotic may not be able to fully address. Probiotics are live microorganisms. When taken in sufficient amounts, they can help restore and/or maintain...