Super Kids
14 SUPERFOODS + PROBIOTICS + OMEGAS + PREBIOTICS + DIGESTIVE ENZYMES + VITAMINS = SUPER BOOST FOR SUPER KIDS
Highlights
Promotes good health*
To support the child's healthy growth and development*
Help supports a child's immune system*
Support digestive health*
Free Shipping On Orders Over $80
60-Day Money Back Guarantee
Made in the USA from U.S. and Imported Ingredients
FSA/HSA Eligible
BIOHM Super Kids gives your kids a healthy super boost with this natural blend of 14 superfoods with BIOHM's powerful probiotics, prebiotics and digestive enzymes. Naturally sweetened with a blast of berry flavor that kids will love!

BIOHM Super Kids also contains fiber and BIOHM FX, a patent pending blend of 1 billion probiotics, fungi and a digestive enzyme for supporting children's digestive health.*

A healthy gut is essential for maintaining optimum health and helping kids absorb nutrients. BIOHM Super Kids comes packed with these healthy probiotics that are crucial for providing healthy bacteria and fungi, while promoting a stronger digestive system.*

The carefully selected natural ingredients found in Super Kids, provides nutrients and antioxidants that provide the following benefits:

• Promotes good health*
• To support the child's healthy growth and development*
• Help supports a child's immune system*
• Support digestive health*

14 SUPERFOODS + PROBIOTICS + OMEGAS + PREBIOTICS + DIGESTIVE ENZYMES + VITAMINS = SUPER BOOST FOR SUPER KIDS

No junk, just pure goodness – Our Super Kids superfood powder does not contain any artificial flavors, preservatives, or sweeteners. It's gluten-free, dairy-free, and nut-free.

Super Kids contains red, purple, blue and orange fruits and vegetables -- colorful foods that contain many of the nutrients and antioxidants all kids need. Super Kids contains super foods like Raspberry, Blueberry, Pomegranate, Acai, Tart Cherry and Grape Seed Extract, all which are rich in healthy antioxidants.


For children 4 and older: mix one scoop with 8 oz. of water (cold recommended), or favorite drink.
Quality Ingredients
Painstakingly formulated with you in mind.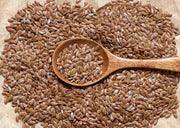 Flaxseed Oil Powder
Flaxseed Oil Powder, which comes from flaxseed, is a rich source of the essential fatty acid alpha-linolenic acid — a heart-healthy omega-3 fatty acid.* Flaxseed is also high in soluble fiber and in lignans.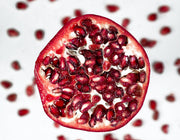 Antioxidant Blend
Antioxidants are substances that help maintain normal cell function caused by free radicals, unstable molecules that the body produces as a reaction to environmental and other stresses. BIOHM Super Kids includes pomegranate, tart cherry, grape seed, blueberry, beet juice, raspberry, and strawberry, which provide a myriad of beneficial antioxidants, including the antioxidant vitamins C, E, and beta-carotene.*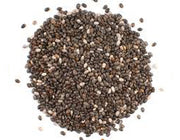 Super Digestive Blend
Healthy digestion is an absolute must for microbiome health and getting the most out of your food. This blend of apple pectin, inulin, and BIOHM's FX Probiotic Blend, can support keeping your gut healthy and balanced, promoting good digestive health.*
All
Vitamin C (as Ascorbic acid)

Flaxseed Oil Powder: (Alpha-Linolenic Acid (Omega-3), Linolenic Acid (Omega-5), Oleic Acid (Omega-9))

Antioxidant Blend: (Organic Tart Cherry Powder, Organic Beet Juice Powder, Organic Acai Juice Powder, Organic Pomegranate Juice Powder, Organic Raspberry Powder, Organic Blueberry Powder, Organic Carrot Powder, Grape Seed Extract, Strawberry Juice Powder)

Super Digestive Blend: (Inulin (Chicory), Apple Pectin, BIOHM FX Probiotic Blend (1B CFU) (L. rhamnosus 18fx, L. acidophilus 16 axg, S boulardii 16 mxg, B. breve 19bx, Amylase))

Other Ingredients: (Natural flavors, Monkfruit extract, Stevia extract, Tapioca maltodextrin, Modified tapioca starch, Citric acid)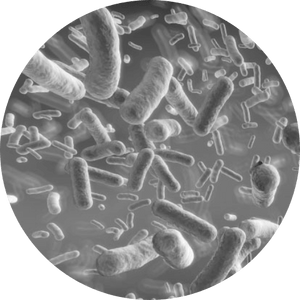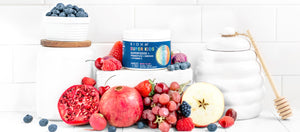 Benefits of BIOHM Probiotics
Unparalleled innovation requires unparalleled expertise. BIOHM has been thoroughly tested by independent experts at Case Western Reserve University School of Medicine, one of the leading medical research institutions in the United States. Our products are scientifically proven to*:
Digestive Plaque
You know plaque builds up on your teeth; but did you know that plaque also builds up in your gut? BIOHM is the first probiotic proven to help break down Digestive Plaque, allowing it to support the balance your gut's bacteria and fungi.
Bacteria & Fungi
Your gut contains both bacteria & fungi. However, ordinary probiotics only address bacteria, ignoring fungi's critical role in digestion. By combining good bacteria + good fungi + digestive enzymes, BIOHM helps maintain total gut balance.
Overall Health
The gut is the epicenter of your overall health & wellness. Through in-depth Gut Tests, personalized recommendations and revolutionary products, BIOHM offers a comprehensive approach to help you BALANCE YOUR GUT.
No, BIOHM does not believe in using artificial ingredients or sugar alcohols in our products. We use only Monk Fruit Extract and Stevia Extract in Super Kids, both natural, non-caloric sweeteners.
Each serving of Super Kids contains 1 gram of naturally occurring sugar, from the fruits and berries. No sugar is added to Super Kids.
There are 1 billion CFU's of probiotics, per serving (1 scoop), in BIOHM Super Kids.
Super Kids is super versatile, and can be added to your kid's favorite foods - like smoothies, yogurt and cereal.
Supplements for kids are generally labeled for children 4 years and older, based on FDA labeling requirements. Children younger than four years old may require a lower dosage or other precautions, so for younger children, we suggest to consult your physician.
The probiotic strains included within our powdered formula have proven survival in stomach acid in order to make it into the digestive tract. The probiotic strains have actually proven to survive with or without food, although the survival rate is better when taken with food. Please feel free to check out the published paper from a study we conducted below: https://www.longdom.org/open-access/biohm-probiotics-retain-viability-in-low-ph-environments-simulating-the-digestive-environment-44220.html
While Super Kids does have some of the fruits, vegetables, and probiotics your kid needs, it is not a substitute for a well-balanced diet, and cannot replace the nutritional benefits they get from a balanced diet.
Inulin, from chicory root, is a type of dietary fiber known as a fructan or fructooligosaccharide. Apple pectin is a type of soluble dietary fiber found naturally in apples. These fibers are considered prebiotics, which promote gut health by feeding the beneficial bacteria in your digestive tract.
Yes. Our Super Kids is manufactured in the U.S. and meets or exceeds FDA dietary supplement GMP and food safety standards. Further our products and ingredients are tested at certified third-party laboratories, based on European and American food requirements.