The Microbiome Report
Your go-to podcast about everything microbiome.
About The Microbiome Report
Our goal is to create the go-to podcast about everything microbiome. Through interviews with leading microbiome experts, we'll distill the latest research into relatable advice on optimizing your gut. You can listen to The Microbiome Report wherever you get your podcasts.
Episode 77: How Crohn's and Ulcerative Colitis Are Wildly Different Than IBS

The terms inflammatory bowel disease (IBD) and irritable bowel syndrome (IBS) get used interchangeably, but as we'll learn in this episode, they are wildly different diagnoses with very different treatment...

Episode 76: Are You Doing Everything "Right" And Still Sick?

It can be frustrating when you feel like you're "doing everything right" and still not improving.  On this episode, Dr. Ami Kapadia joins Andrea to talk about persistent yeast overgrowth...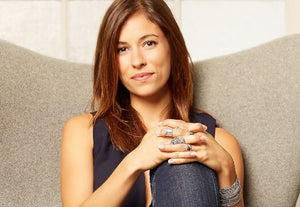 Meet Your Host
Andrea Wien
Andrea Wien is a writer, chef and Certified Nutrition Expert with a specialty on gluten-free diets and lifestyles. We welcome her as our podcast host for our ongoing series. She talks with many healthcare professionals to discover all things microbiome.