Prebiotic Supplement
INULINS + XOS + APPLE PECTIN = OPTIMAL FIBERS FOR PROBIOTIC ENVIRONMENT
Highlights
Support your gut's probiotic environment by creating an ideal feeding ground for probiotic organisms.*
Prebiotics serve as food for friendly bacteria and other beneficial organisms in the gut.
Prebiotics may support a healthy gut, offering better digestive health, and other health benefits.*
Free Shipping On Orders Over $80
60-Day Money Back Guarantee
Made in the USA from U.S. and Imported Ingredients
FSA/HSA Eligible
"BIOHM Prebiotic Boost supports your gut's probiotic environment by creating an ideal feeding ground for probiotic organisms.*

Prebiotics serve as food for friendly bacteria and other beneficial organisms in the gut. The benefits of prebiotics have links to the benefits of probiotics.Prebiotics may support a healthy gut, offering better digestive health, and other health benefits.* Having a balanced amount of both prebiotics and probiotics can help ensure that you have the right balance of these bacteria to keep your gut microbiota healthy.*

• Support your gut's probiotic environment by creating an ideal feeding ground for probiotic organisms.*
• Prebiotics serve as food for friendly bacteria and other beneficial organisms in the gut.
• Prebiotics may support a healthy gut, offering better digestive health, and other health benefits.*
INULINS + XOS + APPLE PECTIN = OPTIMAL FIBERS FOR PROBIOTIC ENVIRONMENT
Take two (2) capsules per day. Best taken with a meal.
Quality Ingredients
Painstakingly formulated with you in mind.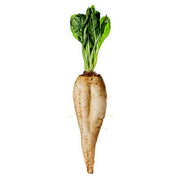 Inulin
Inulin (Chicory Root) - Fresh chicory root is a good source of inulin. Inulin is a type of fiber known as a fructan or fructooligosaccharide, a carbohydrate made from a short chain of fructose molecules that your body doesn't digest. You already may be familiar with Inulin as Inulin is also the added-fiber of choice for high fiber bars, energy bars, cereals, breads, granolas – especially low-carb ones. Inulin is also known as a "prebiotic" fiber based on the fact that it's highly fermentable by the friendly bacteria in our guts. Prebiotics are, in essence, like food for "probiotics;" or, a source of nutrition for gut bacteria that helps nourish them and enable them to thrive.*

Inulin (Agave) - The Blue Agave plant is a succulent plant belonging to the Lily family. Another very good source of Inulin. Agave inulin is a nutritious prebiotic fiber and also a highly soluble non-nutritive sweetener that can be used to replace sugar in many foods and beverages. Agave inulin is known for its potential intestinal health and blood sugar benefits, among others.*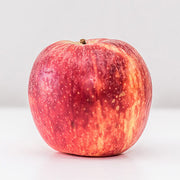 Apple Pectin
Pectin is a prebiotic fiber found in the cell walls of plants including apples and citrus fruits. Apple pectin promotes a healthy gut by binding substances in the intestine and adds bulk to the stools.*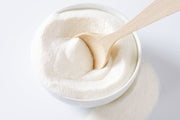 Xylooligosaccharide (PreticX® 95)
A new prebiotic XOS (xylooligosaccharide) that is Non-GMO project verified and helps to maintain healthy flora balance, nourishes the intestinal lining, and supports regularity without additional bloating or flatulence.*
All
Prebiotic Boost Ingredients: Inulin (Chicory), Inulin (Organic Agave), Xylooligosaccharides (PreticX 95P), Apple Pectin (Powder)

Other Ingredients: Hypromellose (capsule), Microcrystalline cellulose, Organic rice hull

In order for good bacteria and fungi to thrive, it is imperative that your gut's environment is optimized for them to grow.

Science has shown that dietary fiber can play a critical role in allowing probiotics to prosper because they create an ideal feeding ground for microorganisms. Dietary fiber does this by fermenting once it gets into your digestive tract.

One of the challenges is that people typically get less than half of the recommend level of fiber through diet alone. Therefore, by including four types of dietary fibers in BIOHM Prebiotic, you are supporting your gut's ability to create an optimal ecosystem for probiotics to flourish.
Prebiotics are shown to improve stool frequency and consistency, and when combined with probiotics, may provide even more benefits for regularity of bowel movements.*
BIOHM Prebiotics does contain 4 prebiotic types. Getting a wide range of prebiotics either through your diet or in a supplement such as this is ideal because the different types of probiotics each have their preferred prebiotics that they like to feed on.
Yes, unless you are getting the recommended 28 grams of daily fiber, we recommend taking our Prebiotics with products that contain probiotics like BIOHM Total Probiotics and Super Greens for instance. Prebiotics are indigestible fibers that provide fuel and act as a fuel to promote the growth of the good bacteria in our gut. Simply stated, they're the food that the probiotics need in order to re-populate.
No. At BIOHM, we've painstakingly formulated our products from the ground up to ensure they only contain the best ingredients available and do not include anything else, period.

BIOHM's prebiotic supplement capsules are 100% vegetarian and are manufactured in the United States at an FDA-audited facility.