Super Greens with Probiotics
Super Greens with Probiotics
34 SUPER GREENS + PROBIOTICS + PREBIOTICS + DIGESTIVE ENZYMES = A SUPERCHARGED YOU IN A SINGLE SCOOP
Highlights
Supports a healthy digestive tract and GI microbial balance*
Assists in supporting detoxification processes*
Helps support a healthy immune system*
Assists in supporting cellular health*
Supports gastrointestinal tract gut wall integrity*
Free Shipping On Orders Over $80
60-Day Money Back Guarantee
Made in the USA from U.S. and Imported Ingredients
FSA/HSA Eligible
A scientifically engineered formulation that fuses 34 fruits, vegetables and herbal extracts with BIOHM's powerful probiotics, prebiotics and enzymes — and it actually tastes good!

The carefully selected ingredients found in BIOHM's Super Greens with Probiotics provide the following benefits:

• Supports a healthy digestive tract and GI microbial balance*
• Assists in supporting detoxification processes*
• Helps support a healthy immune system*
• Assists in supporting cellular health*
• Supports antioxidant function by reducing free radical exposure*
• Supports gastrointestinal tract gut wall integrity*
• Provides prebiotic and microbial balance support*

34 SUPER GREENS + PROBIOTICS + PREBIOTICS + DIGESTIVE ENZYMES = A SUPERCHARGED YOU IN A SINGLE SCOOP
Mix one scoop with 8 oz. of water (cold recommended), protein powder, yogurt or your preferred beverage. Try mixing with BIOHM Super Reds for an antioxidant boost.*
WARNING: Consuming this product can expose you to chemicals including lead, which is known to the State of California to cause cancer and birth defects or other reproductive harm.  For more information go to www.P65Warnings.ca.gov/food.
Super Greens Smoothie
Check out this delicious recipe using our Super Greens with Probiotics - you'll love it.
Ingredients
1/2 cup spinach, washed
1/2 cup vanilla almond milk
1 scoop BIOHM Super Greens
1/2 cup kale, washed
1 medium banana
1tbsp almond butter
Instructions
Blend spinach and almond milk. Add remaining ingredients and blend again until smooth. For more recipes, visit our blog.


Quality Ingredients
Painstakingly formulated with you in mind.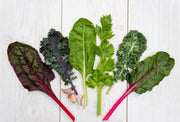 Greens
Our Super Greens include spinach, parsley, barley grass and wheat grass. These fiber-rich plants are packed with vitamins & minerals to support health and healthy microbes. Fiber nourishes beneficial gut species like Bifidobacteria. These veggies offer nutrients like folate, vitamin C, vitamin K, and beta-carotene.*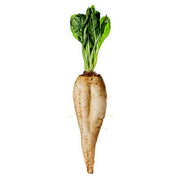 Inulin
A prebiotic fiber that can help reduce constipation and increase beneficial bacteria like Bifidobacteria and Lactobacilli. This fiber is fermented by the bacteria and fungi in the gut to provide nourishment for them to flourish.*
Adaptogens (Ashwagandha)
Adaptogens exert beneficial effects on the body to promote homeostasis and assist the body in "adapting" to stress. Reducing stress helps promote blood sugar balance and inflammation, as well as improve the body's immune response.*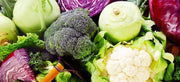 Cruciferous Vegetables
Cruciferous vegetables, such as broccoli & kale, are rich in vitamins and minerals and fiber. They support beneficial species in the gut. These vegetables also contain phytonutrients – plant-based compounds that may help lower inflammation. Cruciferous vegetables are great for the liver and promote healthy detoxification.*
All
Super Greens Blend: (Organic Barley Grass, Organic Wheat Grass, Organic Spinach, Organic Broccoli, Organic Parsley, Organic Spirulina, Milk Thistle, Green Tea Extract (Decaffeinated), Organic Kale, Peppermint Leaf Extract, Chlorella)

Super Foods Blend: (Coconut MCT Powder, Organic Ashwagandha Root, Organic Lion's Mane Mushroom Extract, Reishi Mushroom Extract, Organic Raspberry, Organic Apple Peel, Ginger, Berry Blend (Grape Seed Extract, Wild Blueberry, Raspberry, Prune, Cranberry, Tart Cherry, Strawberry, Bilberry, Grape, Blueberry Extract, Bilberry Extract, Raspberry Seed), Grape Seed Extract)

Fiber Blend: (Organic Inulin (Artichoke), Organic Inulin (Agave), Inulin (Chicory))

BIOHM FX Probiotic Blend 15B: (L. rhamnosus, L. acidophilus, S. boulardii, B. breve, Amylase)

Other Ingredients: (Natural flavors, Gum acacia, Monkfruit extract, Stevia extract, Silicon dioxide, Calcium stearate, Rice maltodextrin)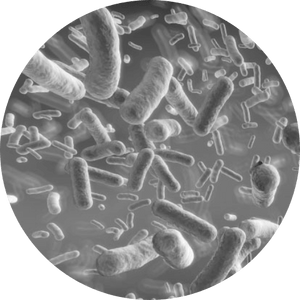 Benefits of BIOHM Probiotics
Unparalleled innovation requires unparalleled expertise. BIOHM has been thoroughly tested by independent experts at Case Western Reserve University School of Medicine, one of the leading medical research institutions in the United States. Our products are scientifically proven to*:
Digestive Plaque
You know plaque builds up on your teeth; but did you know that plaque also builds up in your gut? BIOHM is the first probiotic proven to help break down Digestive Plaque, allowing it to support the balance your gut's bacteria and fungi.
Bacteria & Fungi
Your gut contains both bacteria & fungi. However, ordinary probiotics only address bacteria, ignoring fungi's critical role in digestion. By combining good bacteria + good fungi + digestive enzymes, BIOHM helps maintain total gut balance.
Overall Health
The gut is the epicenter of your overall health & wellness. Through in-depth Gut Tests, personalized recommendations and revolutionary products, BIOHM offers a comprehensive approach to help you BALANCE YOUR GUT.
Take one scoop a day added to 8 fl oz of water or your preferred beverage. You can even mix it into food such as a bowl of yogurt and granola. We like to add BIOHM Super Greens to a glass of orange juice with a couple spoonfuls of Greek yogurt. Make sure you mix it up well! (A blender bottle works great!)
Yes! Let's be realistic, as nutritious and amazingly good for you super greens can be, we know as well as you that if it doesn't taste good, people are less likely to use it. So, we set out to not only make the most highly optimized formulation of super greens powder available, but also one that tastes delicious using only natural ingredients. We accomplished this by infusing BIOHM Super Greens with monk fruit, a natural sweetener that has been used since the 13th century (originally in China). Long story short — it tastes great!
While BIOHM Super Greens is incredibly nutritious, it is not intended to be a replacement for fruits and vegetables in your diet.
The probiotic strains included within our powdered formula have proven survival in stomach acid in order to make it into the digestive tract. The probiotic strains have actually proven to survive with or without food, although the survival rate is better when taken with food. Please feel free to check out the published paper from a study we conducted below: https://www.longdom.org/open-access/biohm-probiotics-retain-viability-in-low-ph-environments-simulating-the-digestive-environment-44220.html
No. At BIOHM, we've painstakingly formulated our products from the ground up to ensure they only contain the best ingredients available and do not include anything else, period. BIOHM Organic Super Greens is manufactured in the United States at an FDA-audited facility.