Recipes
Toasted Coconut Smoothie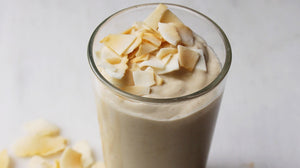 Cheers to coconut smoothies! This drink serves 2 and is so easy to whip up (plus it tastes delicious). Your guests will be asking for more!
Ingredients:
1 cup coconut milk
¼ cup almond butter
1 unripe banana, frozen
Toasted coconut flakes
Instructions:
Blend coconut milk, almond butter and banana in a blender. Pour into glasses and top with toasted coconut.