Recipes
Edible Vegan Chocolate Chip Cookie Dough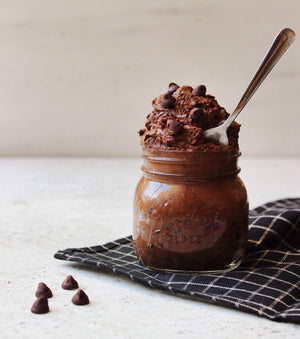 Everyone's guilty of trying cookie dough, but now you can do it without the guilt. This sweetened cookie dough is completely vegan, and good for you!
Ingredients:
1 can black beans, rinsed
4 tablespoons pumpkin puree
1 tablespoon almond butter
¼ cup unbleached flour
6 tablespoons cacao powder or cocoa powder
4 tablespoons maple syrup, or preferred sweetener
1 teaspoon vanilla extract
1 teaspoon baking powder
½ teaspoon baking soda
1 pinch sea salt
1 dollop coconut oil
½ cup chocolate chips or chocolate chunks
Instructions:
In a food processor, puree beans, pumpkin puree, maple syrup and nut butter until smooth. In a separate bowl, stir the other ingredients together until mixed. Stir in the bean mixture to your other ingredients then add chocolate.